The Tampa Bay – St. Petersburg area is an incredible part of the west coast of Florida. Though tourists come for the vibrant nightlife, fine cuisine, and historical museums, they stay for the white sand beaches. If you're looking for calm, warm waters and breezy temperatures from the Gulf of Mexico, check out our list of the top 5 beaches in the Tampa Bay – St. Petersburg Metro Area. Whether you're a family with kids or a young couple looking to get away, these beaches offer something for everyone. 
Clearwater Beach
A number one pick on many "best beach" lists, the ever-popular Clearwater Beach, is well-deserving of its accolades. The beach is well-maintained, with soft, white sand and stunning views. With several surrounding attractions like dolphin-watching and jet-skiing, Clearwater Beach has become a tourist hotspot. Come sunset, tourists gather at the Pier to watch street performers, shop, or grab an incredible seafood dinner.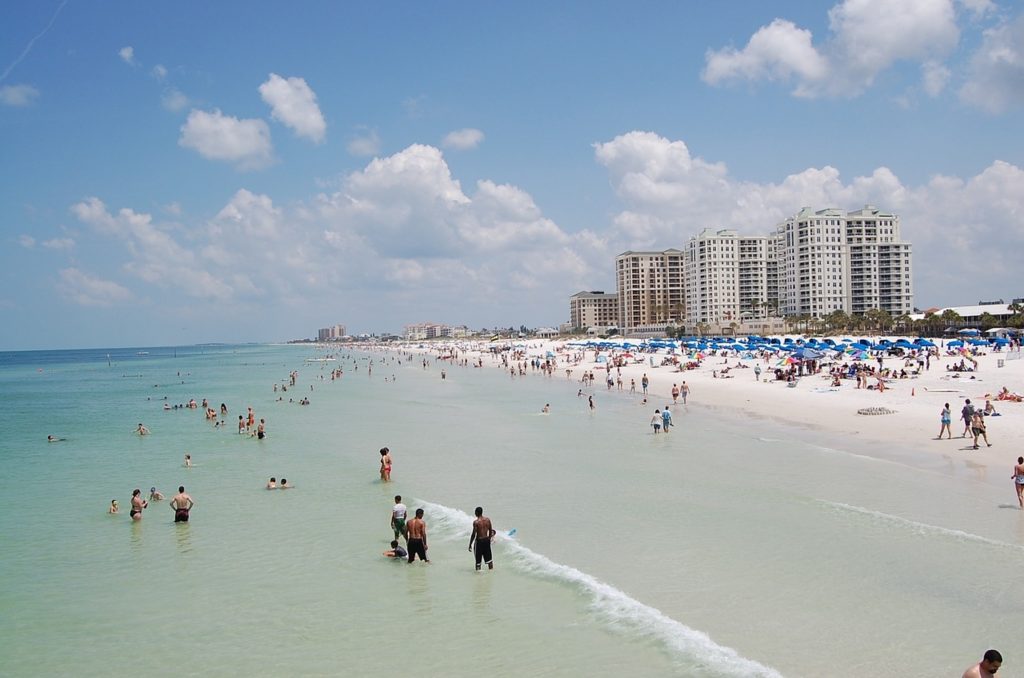 St. Pete Beach
Running alongside Corey Avenue and the vibrant pink Don CeSar Hotel, St. Pete Beach is a historic institution in its own right. Though you can spend all day swimming with native seabirds and turtles, there are also great opportunities for other activities, like fishing and cycling. If you're staying overnight, several world-class resorts and boutique hotels are within walking distance of the beach. Or, watch boats launch from Shell Key, a protected sanctuary.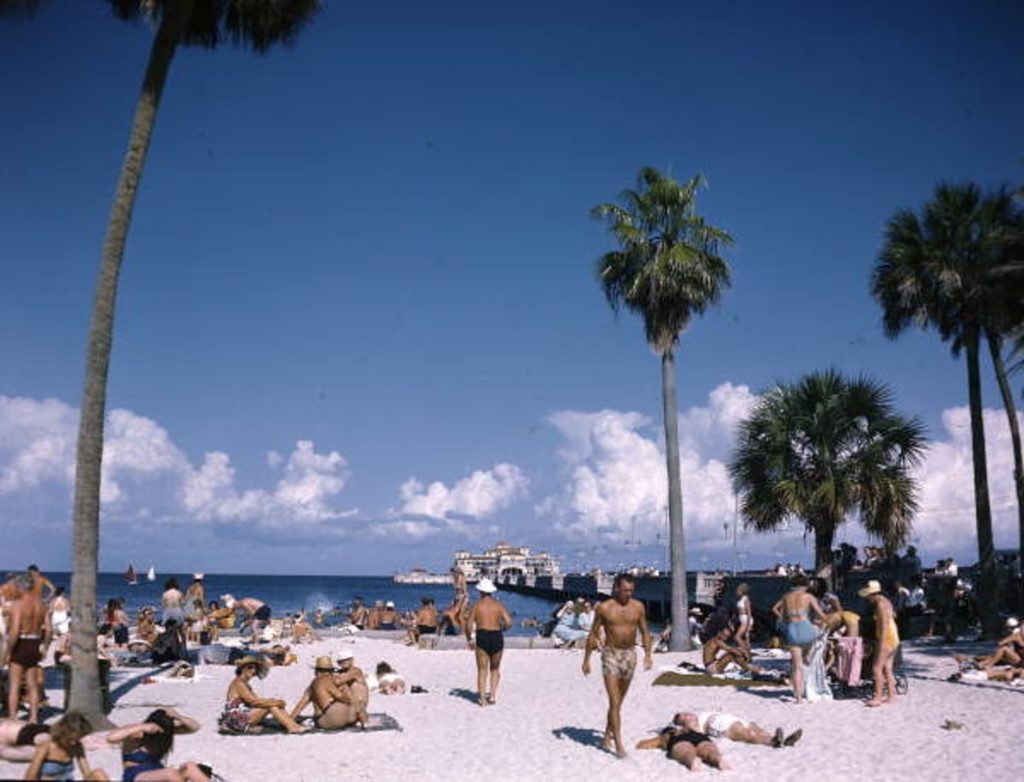 Sunset Beach at Treasure Island
Sunset Beach at Treasure Island is a fan-favorite amongst tourists and locals alike, aptly named for a legend surrounding buried treasure under its sugar-white sands. This beach is perfect for kids looking to run around or fly kites with a three-mile wide perimeter surrounding a cozy beachside community. Though this beach can get busy, you'll always find a spot to snorkel, sunbathe or take a beach stroll without interruption. There's also a ton of beachside restaurants with a unique flair and the "world's largest waterfront bar" at Gator's Cafe & Saloon.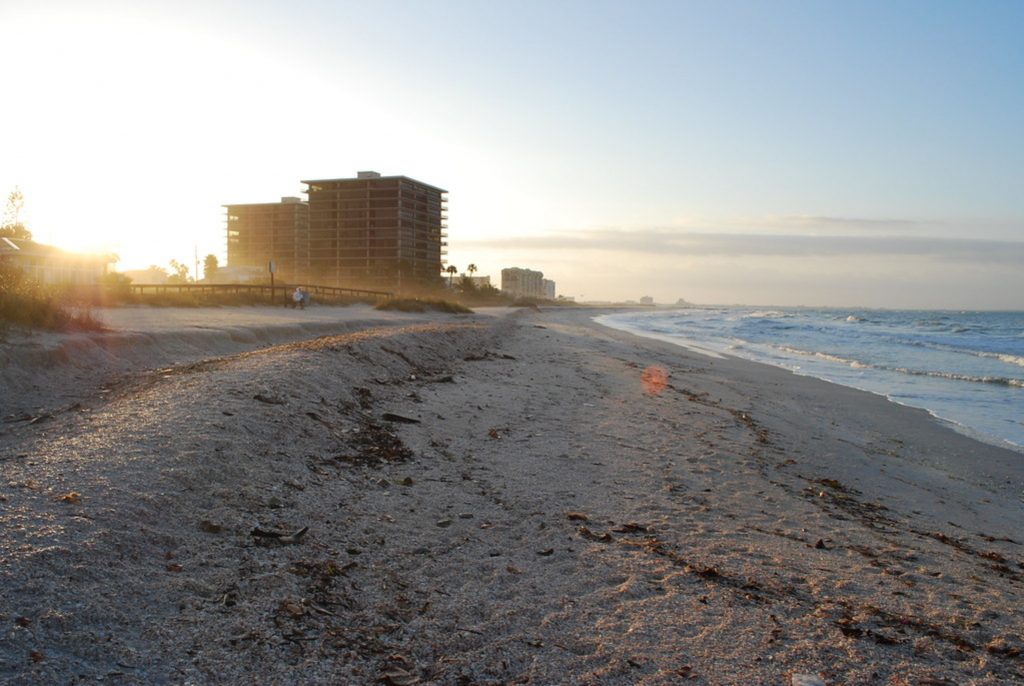 Sand Key Park Beach
Surfers, parasailers, and other thrill-seekers will love Sand Key Park Beach's variety of outdoor activities. A picnic area, ample parking, and playground also make this beach the perfect place to spend an entire day of fun, without the huge crowds. If you want to bring your furry friend, there's a dog park nearby and a ton of other amenities, including beach cabanas and close restrooms. Beachgoers looking to avoid a bad sunburn can also find several shady spots to relax in.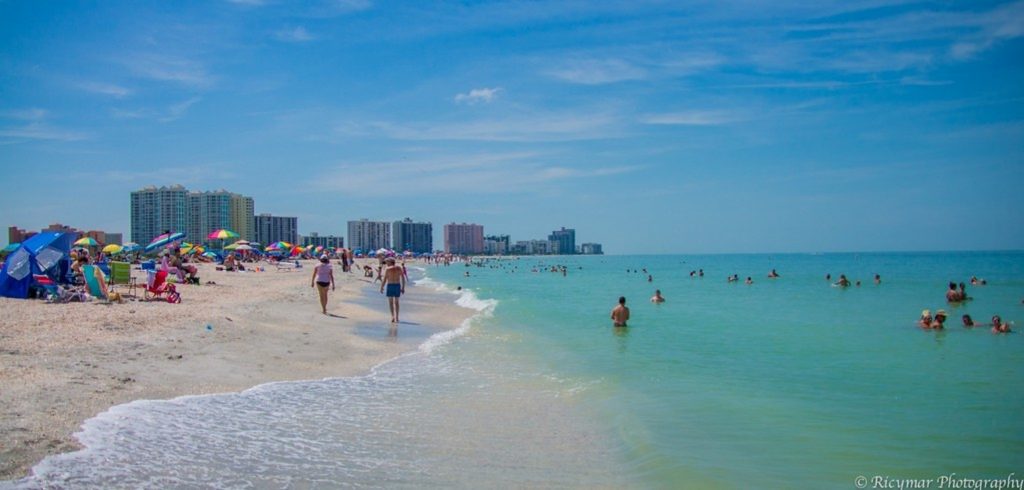 Caladesi Island State Park
The beach on Caladesi Island State Park is unlike any other in the area if you're looking for a secluded beach with stunning teal water and excellent shell hunting. You can book a ferry from Honeymoon Island or even launch a kayak from the Dunedin Causeway to reach Caladesi Island. Though there are few amenities, dolphins, native birds, and other critters call Caladesi Island home and live amongst the extensive walking trails and lush greenery.